Judgment Enforcement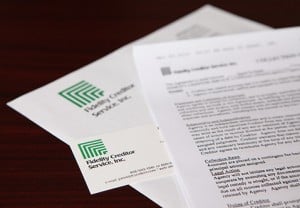 Legal action is the last resort for collecting on a debt that you are owed.
If you have a judgment to collect on a debt, you still may have trouble collecting.
Often, collection agencies will require a creditor to collect on the judgment themselves, or to hire an attorney. That's not necessary when working with Fidelity Creditor Service.
Fidelity is an expert at judgment enforcement.
We handle all our clients' legal collection matters in-house, from start to finish, saving you the cost and challenges associated with hiring your own attorney. Our investigators can find assets that other cannot.
Whether you already have a judgment in your favor and need it enforced, or are seeking a judgment, find out how Fidelity Creditor Service can help.
Call us at 800-440-1981 or click to schedule your free Debt Collection Analysis and Consultation