Property Managers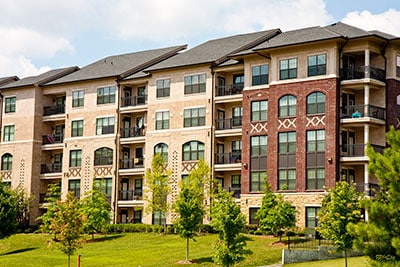 As a property manager, you know that how much of a difference effective collections can make to your bottom line profitability.
However your tenants' debts originate — back rent, abandonment, damage exceeding a security deposit, tenant improvements, or other facility fees — they can be time-consuming and not very cost effective to collect.
If you have any outstanding tenant debts, Fidelity Creditor Service may be able to help you increase the amount of tenant debts you collect, and how fast you are able to collect them. We handle debt collections for property managers all throughout California, and our property manager clients run the spectrum from single rental-unit owners, all the way to publicly traded Real Estate Investment Trusts.
When Fidelity Creditor Service handles debt collections for property management companies, we work with your tenants and former tenants in a polite but firm manner to get them to pay off their debt.
Our collection service for property managers is absolutely hassle-free for you — it can even be a "set and forget" system if you want it to be. You don't have to spend any more of your time, effort, and energy try to track down former tenants or convince them that it is in their own best interest to settle their debts.
Fidelity Creditor Service makes all calls and handles all communications for the accounts that you assign to us, including some that you may have  given up on over time. We record every single call we make to ensure fair and ethical treatment of tenants, and provide you detailed statistics of all debtor accounts. And our payment processing system gets your payments to you in a quick and convenient manner.
We handle an extremely wide range of property management accounts. We'd like to make your business easier and more profitable by increasing the amount of tenant debts you are able to collect, as well as collecting them in a timely manner.
Fidelity Creditor Service handles all parts of debt collections for property managers in-house, including:
Collection Litigation and Judgment Enforcement: We do our own litigation and judgment enforcement. In addition to initiating lawsuits when appropriate, we also enforce judgments secured by our clients prior to our engagement.

Second Placements: Has your office already tried working with another healthcare collection agency which failed to collect?  Let us take over, and you'll be impressed by improved recovery results on your accounts receivable.
Contact Fidelity Creditor Service to speak with a representative about our debt collection service for property managers, and how we can save you time and collect "dead" tenant accounts on your behalf. We look forward to working with you to make your life as a Property Manager easier and hassle-free.